The world's No1 car manufacturer was founded in Japan in 1933. In addition to its performance in the automobile sector, Toyota has made waves in the construction sector.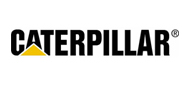 The American industrial corporation founded in 1925 makes machines for the forestry, mining and construction sectors. Caterpillar is ranked as the 122nd biggest company in the world.

The South Korea firm set up in 1967 is successful in several fields, including automobile, ship building, electronics and more. Hyundai is known around the world for its high-quality production.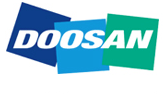 Doosan was found in 1896 by a South Korean conglomerate specialising in building and civil engineering. Its subsidiary for this sector makes heavy plant machinery and drilling instruments.

Set up in 1932, Nissan is a renowned Japanese manufacturer in the automobile sector. Through its Nissan Forklift brand the company offers a whole range of high-quality forklifts. UniCarriers is now part of Nissan Forklift.

Hyster is one of the top forklift manufacturers and enjoys international success. The company was established 80 years ago in the United States and is now one of the leaders in the forklift market.

Komatsu was set up in Japan and manufactures construction plant, particularly forklifts. The company enjoys operations in several European countries and has established an impressive reputation in the sector.

Manitou is a French company that was founded in 1958 and offers adapted machines in the agriculture, construction and manufacturing sectors.

STILL is a German company that was established in 1920 and has long been one of the world's leading suppliers of forklifts, tractors and load bearing equipment and also provides the very latest intralogistics systems.

HELI is China's foremost forklift manufacturers and ranked No8 in the world. The company has been in operation since 1958 and made nearly 80,000 machines in 2014.

AUSA is a family company specialising in the manufacture, design and marketing of company industrial vehicles for the construction, manufacturing and agriculture sectors.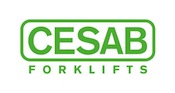 CESAB has been one of the leading lights in forklift design and innovation for more than 60 years. It enjoys a glowing reputation for the quality of its work and also for its commitment to respecting the environment and countries in which it operates.

CLARK was founded in Chicago in 1903. The company is often described as the inventor of the forklift. It now produces between 43,000 and 60,000 forklifts per year.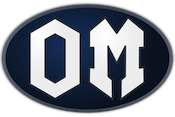 OM (Officine Meccaniche) is a renowned Italian company in the transport and lifting sectors, making two categories of lifting vehicle: front-loading forklifts and warehouse trucks.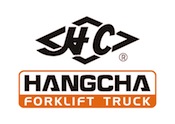 Established in 1956, HANGCHA has been making forklifts since 1974. HANGCHA operates in 73 countries and had a turnover of more than one billion euro in 2011.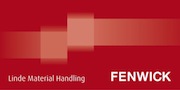 Established in 1879, LINDE specialises in manufacturing forklifts. After taking over several companies in various countries, LINDE has now an extensive global network.
In nearly 60 years Jungheinrich has established itself as one of the top 3 operators in the global forklift and lifting equipment market. Its main business sector is industrial equipment and it employs more than 10,000 people.

Founded in 1868, Yale has been specialising in lifting equipment since 1875. Fifty years later the company reached a major turning point with the design of its first forklift model. Now Yale distributes, through its parent company NACCO, more than 70,000 forklifts throughout the world.

Mitsubishi is a Japanese company that was founded in 1869, initially specialising in maritime transport. Boasting a strong manufacturing tradition, the company now offers a wide range of innovative forklifts.
Découvrez l'univers K.B.O
Notre produit
K.B.O vous propose une large gamme de cabines adaptées à de nombreuses marques de chariots
Documentations
K.B.O vous informe et met à votre disposition tous les documents dont vous avez besoin pour vos cabines