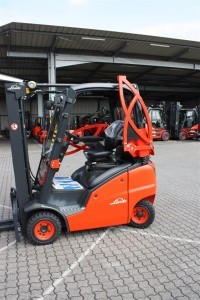 With a recognized service quality KBO has signed a distribution agreement to equip the FORKLIFTS of the company Linde in France- security doors. Making the choice of driver safety is now a priority of the sector, approved the installation of security doors participates in limiting the risk of industrial accidents.
FENWICK-FRANCE, attached to the Linde Material Handling branch of the KION Group offers over 150 years of innovative products with technical expertise that make FENWICK No. 1 FORKLIFT in France, with national coverage.
You will find the offer KBO through the network of 71 branches and dealers FENWICK society.
You want to share your daily security-related issues of your forklift driver ? CONTACT US!